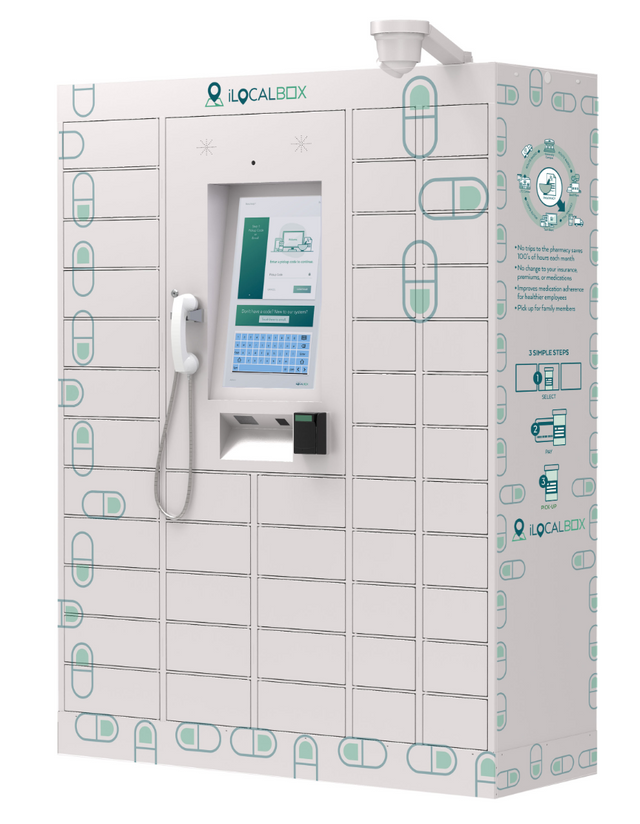 iLocalBox Kiosk
Living Well Pharmacy is proud to offer iLocalbox in our store. Prescription pickup is made easy with our smart kiosk. Follow these simple steps for a hassle free, no waiting inline pickup experience.
Wait for your text, which has your pickup code.
Enter your code at kiosk.
Sign and pay for your order.
And Voila, your prescription is in your hands.
FAQ
What medications can be delivered to my location? ⌄
Most medications in stock in our pharmacy can be filled—prescription, over-the-counter, liquids, vitamins and much more! Some restrictions may apply
What if I have several deliveries a month? ⌄
our medications can be synchronized into one (1) 30-day pick-up. This will free up time with less refill calls, fewer pick ups and improve your overall health. Contact the pharmacy for more information.
What if I have a paper prescription? ⌄
You can drop the script off at our store, you can email us an image of your script, or fax it to our store.
How do I pay for my prescriptions? ⌄
We will gather credit card information at the time we set up your account. You pay no additional fees for this service, just your normal co-pays if applicable, and all other items ordered will be charged to your credit card on file.